Nobody escapes being wounded.  We all are wounded people, whether physically, emotionally, mentally, or spiritually.   The main question is not "How can we hide our wounds?" so we don't have to be embarrassed, but "How can we put our woundedness in the service of others?"  When our wounds cease to be a source of shame, and become a source of healing, we have...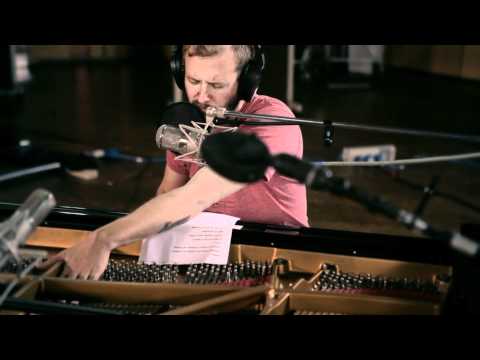 "The wind is up above the world before a twig on the tree has moved. So there must always be a battle in the sky before there is a battle on the earth. Since it is lawful to pray for the coming of the kingdom, it is lawful also to pray for the coming of the revolution that shall restore the kingdom. It is lawful to hope to hear the wind of Heaven in the trees. It is lawful to pray 'Thine anger...
"That man is perfect in faith who can come to God in the utter dearth of his feelings and desires, without a glow or an aspiration, with the weight of low thoughts, failures, neglects, and wandering forgetfulness, and say to Him, 'Thou art my refuge.'" — George MacDonald, Unspoken Sermons, "The Child in the Midst"
"Being with a friend in great pain is not easy. It makes us uncomfortable. We..."
"Perhaps we don't like what we see: our hips, our loss of hair, our shoe..."
– Sufjan stevens
"At its best our age is an age of searchers and discoverers, and at its worst, an..."
– Flannery O'Connor (via dailyflanneryoc)
How sweet the Name of Jesus sounds In a believer's ear! It soothes his sorrows, heals his wounds, And drives away his fear. It makes the wounded spirit whole, And calms the troubled breast; 'Tis manna to the hungry soul, And to the weary, rest. Dear Name, the Rock on which I build, My Shield and Hiding Place, My never failing treasury, filled With boundless stores of grace! By Thee...
Sonnet 116
Let me not to the marriage of true minds Admit impediments. Love is not love Which alters when it alteration finds, Or bends with the remover to remove: O no! it is an ever-fixed mark That looks on tempests and is never shaken; It is the star to every wandering bark, Whose worth's unknown, although his height be taken. Love's not Time's fool, though rosy lips and cheeks...
"Many voices ask for our attention. There is a voice that says, "Prove that..."
"Friendship is one of the greatest gifts a human being can receive. It is a bond..."
– Henri J. M. Nouwen
Happy New Years
"I can, with one eye squinted, take it all as a blessing." ― Flannery O'Connor, The Habit of Being: Letters of Flannery O'Connor
2 tags
"Thou still unravish'd bride of quietness, Thou foster-child of..."
– John Keats
Suffering Quote
hannahmmayhue: "I do not believe that sheer suffering teaches. If suffering alone taught, all the world would be wise, since everyone suffers. To suffering must be added mourning, understanding, patience, love, openness and the willingness to remain vulnerable." - Joseph Addison (1672-1719) English Essayist, Poet, Statesman
"Puddleglum: Suppose… suppose we have only dreamed and made up these things..."
"The great mystery is that this daily and most human gesture is the way we..."
– Henri Nouwen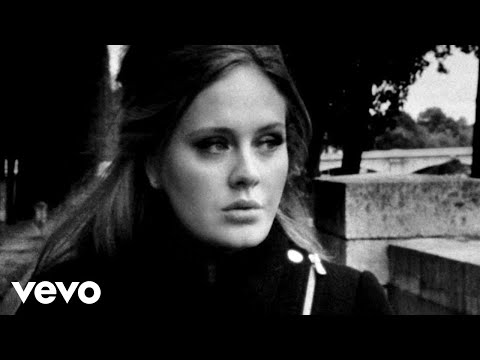 "The famous saying 'God is love', it is generally assumed, means that..."
– Charles Williams 
"You say grace before meals. All right. But I say grace before the concert and..."
– G.K. Chesterton
"For whatever reason God chose to make man as he is - limited and suffering and..."
– Dorothy Sayers
4 tags
texturism: i go by a field where once i cultivated a few poor crops. it is now covered with young trees, for the forest that belongs here has come back and reclaimed its own. and i think of all the effort i have wasted and all the time, and of how much joy i took in that failed work and how much it taught me. for in so failing i learned something of my place, something of myself, and now i...
"A man once asked me … how I managed in my books to write such natural..."
– Dorothy L. Sayers 
This morning I can't seem to accomplish anything except for burning my toast. I've done it twice this morning. I'm just going to eat grapes, can't ruin them…
"I strongly suspect that if we saw all the difference even the tiniest of our..."
– Dr. Peter Kreeft
I cant sleep I have a 17 hour drive awaiting me. Why is it that the night before something new, I always stay up remembering the old? I have much to be thankful for I learned a lot this summer. A lot about myself and my need for community, as well as how wonderful the people are that God places in our lives. I'm looking forward to of course re uniting with old friends back in KC. I'm...
1 tag
1 tag
This testament was composed by Dom Christian de... →